Here's a step by step tutorial about how to create a web oauth2 app in Google dashboard.
Add some cool name for your new Google app project and click "Create"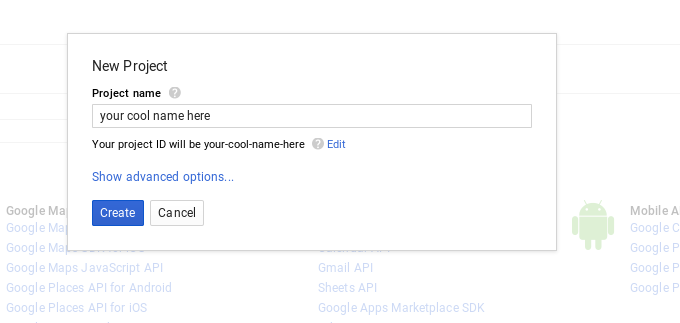 Under "Library" section, create a new Google+ API project

Click "Enable" in the dashboard tab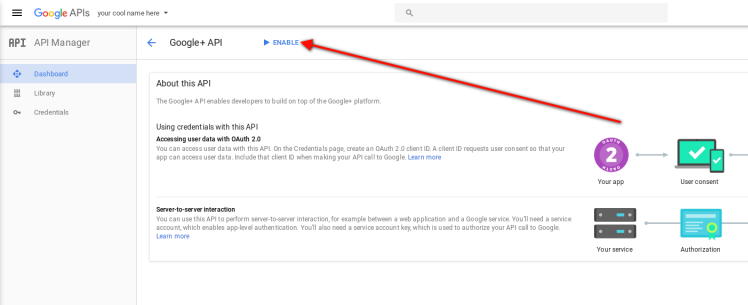 Under "Credentials" menu, click "Oauth consent screen" tab and enter some cool name to be displayed to users when requesting their access to your application. Then click "Save".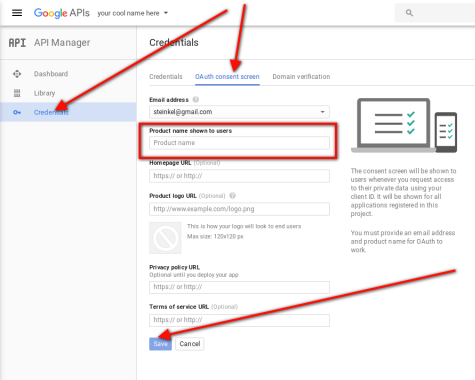 Under "Credentials" menu, click "Create credentials" and select "Oauth client ID".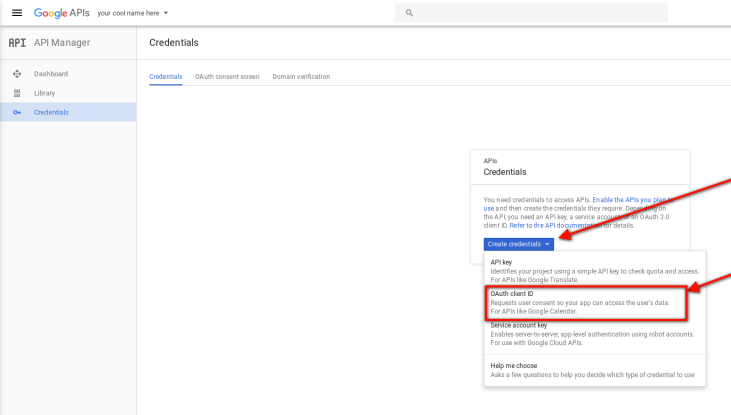 Now click "Web application" radio, and type your domain name and oauth callback

Under "Authorized Javascript origins", add your domain name: mydomain.com
Under "Authorized redirect URIs", add all the allowed callback url's to your application. For example if you are using CakeDC/Users Plugin, you'll need to add mydomain.com/auth/google

Then click "Save"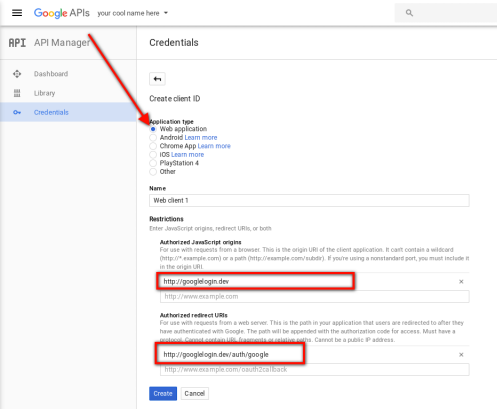 Copy the Iauth client and secret id's into your application configuration
Be careful, some browsers will append blank spaces to the codes, remove any extra blank space (trim)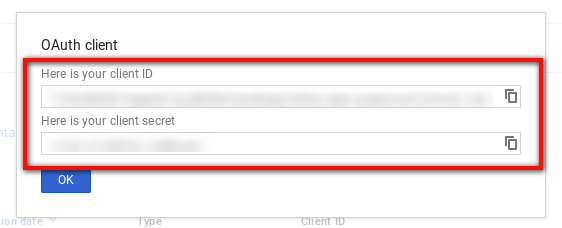 Ensure the API is enabled, you can test your application now and check there is "Traffic" displayed
You have now a Google app configured to provide Oauth2 login to your web application. Enjoy!